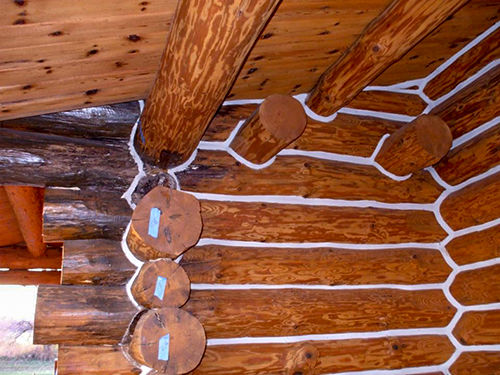 We are experienced in the application of chinking and caulking on the interior and exterior of log homes. We use high quality caulk and chink, which are available in a wide variety of colors. The appearance you choose may be of a contrasting or a blending nature to match your stain.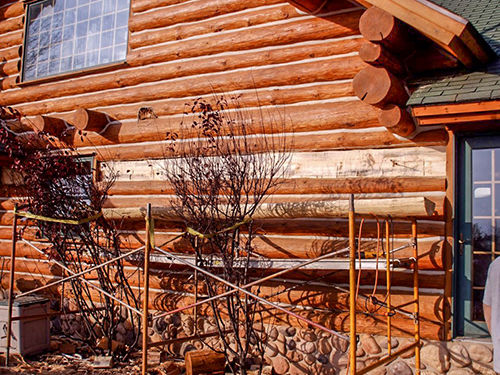 Our company, Alpine Restoration, Inc., offers structural log replacement and cosmetic repairs. We also perform insect damage, water damage, fire/smoke damage, neglect in maintenance, inspections, and repairs.
Defuzzing of logs is a choice available to the homeowners in order to have their logs look the way they desire. There are four sanding methods that can be performed depending on the desired appearance. The four methods that we use are sanding, grinding, osbourn brushes, and defelting.
Sanding is done using a dual action (DA) sander to smooth out raised grain or for detailing the logs to a smooth furniture-like feel.
Grinding is done using a right angle grinder and is used for log ends to close up the grain to prevent the logs from wicking water and also for detailing to give the logs a finished look.
Osbourn brushes are used to remove fuzz from power washing or blasting if the logs happen to fuzz up from the stripping process.
Defuzzing is done using a right angle grinder with a non-woven pad and is also used for removing fuzz from the log surfaces.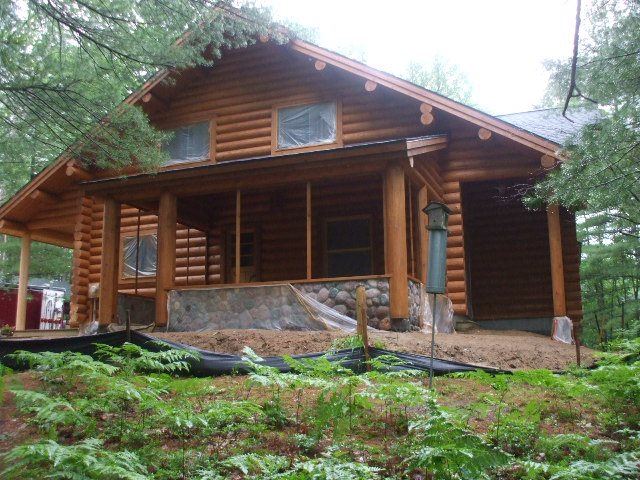 A.R.I. recommends that you set up a maintenance program to have your log home inspected and washed yearly by a professional or take these tasks on yourself. Regardless of who performs the work, it needs to be done. These inspections will extend the life of the finish and catch any rodent, rot, or finish failures that will keep you from having expensive costs in the future.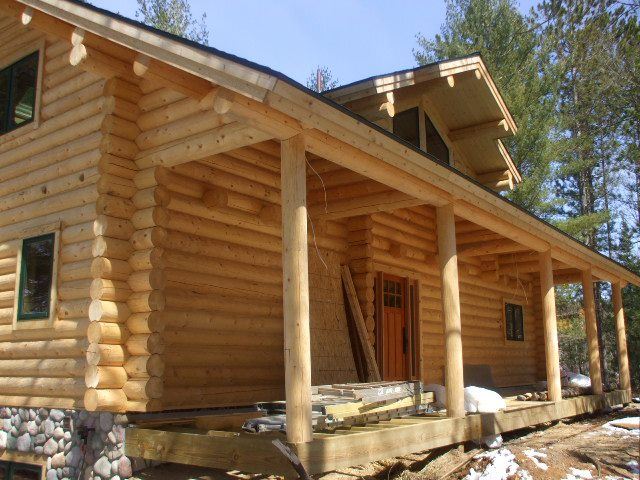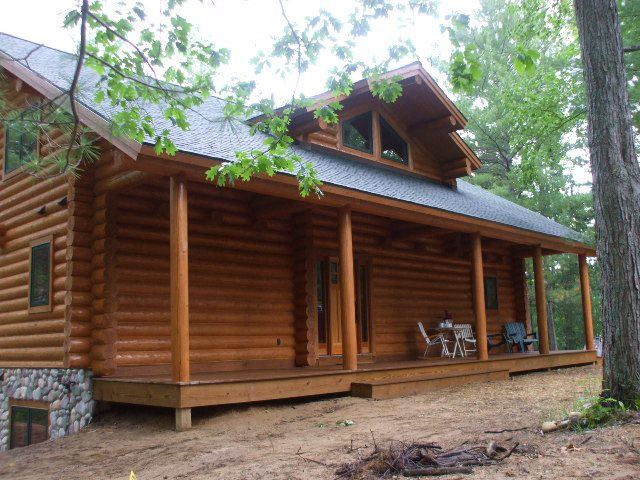 A.R.I. recommends that the wood surface be prepared properly for optimum finish performance and longevity. Wood must have proper pH levels and be sanitized to assure no mold spores are in the wood. Finishes should also be applied per manufacturer recommendations. Depending on climate, insecticides and mildewcide additives should also be added to the finish.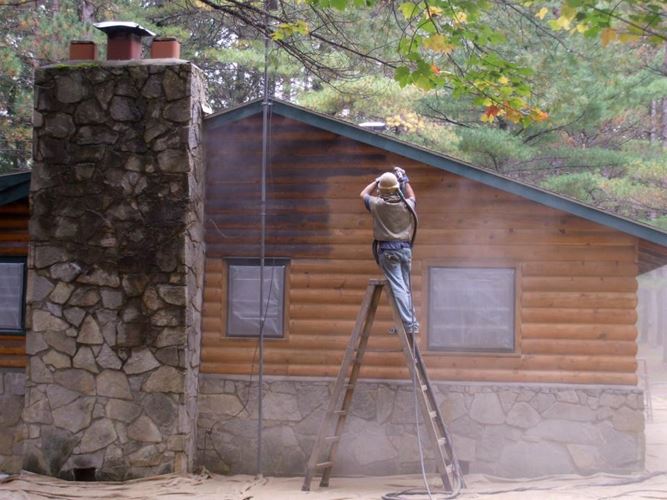 The blasting process is done using compressed air and media. The p.s.i. and media is determined by what type of finish is being removed or if the logs are just being cleaned. We use several types of media: corncob, walnut shells, crushed glass, glass beads, sand, or coal slag. Whatever the situation, whether exterior or interior stripping or cleaning of logs, beams, or cedar shakes, we have the equipment, media, and expertise to complete the project.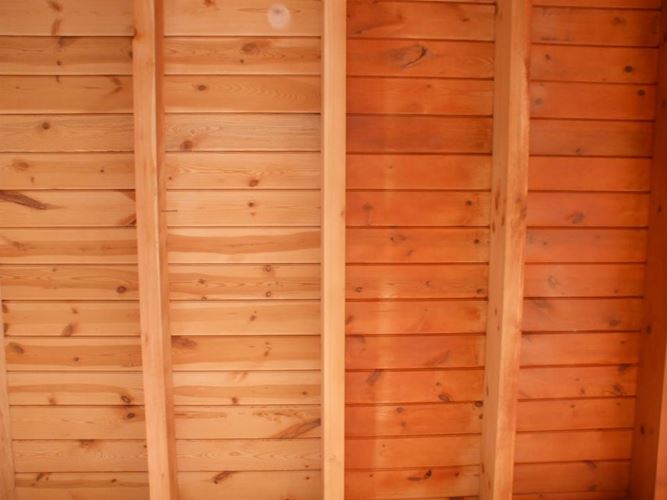 The washing/stripping process is done with either hot or cold water using special log soaps designed specifically for maintenance washing of existing finishes, cleaning new wood, or strippers for stripping off failed finishes.
The washing of new wood is done using log soap, neutralizing the soap with a brightener to develop the correct pH level, then sanitizing the wood to assure any mold spores do not exist in the wood before stain is applied.
Removing old finish is done using strippers and hot or cold water then neutralizing the strippers and sanitizing the wood to prepare for new finish. Whatever process is required, we have the equipment, experience, and expertise to do the job properly.
Our services are available
nationwide & in parts of Canada.