Hi, I'm Dave Cook.
My three sons and I have been refinishing log homes since 1999. To find out more about Alpine Restoration, Inc. visit our Contact Page.
We offer two ways to strip a home, the first is dry blasting and the second is power washing. When blasting we use walnut shells, corncob, crushed glass, and occasionally coal slag. When power washing we use soaps, brighteners, and strippers.
We also offer services ranging from sandblasting industrial equipment all the way to restoring log homes.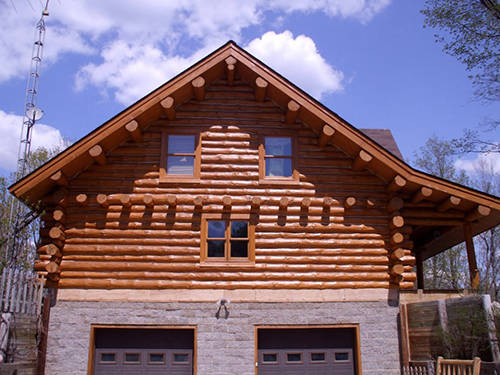 A few more words about us
Visit our Industrial page to view some examples of our restorations in Gaylord, MI and other locations or visit our Residential page to view some examples of beautiful log home restorations. Request a quote today and find out how we can help you with your restoration needs. Dave's services are available nationwide and in parts of Canada.
Our services are available
nationwide & in parts of Canada.